Weather in Egypt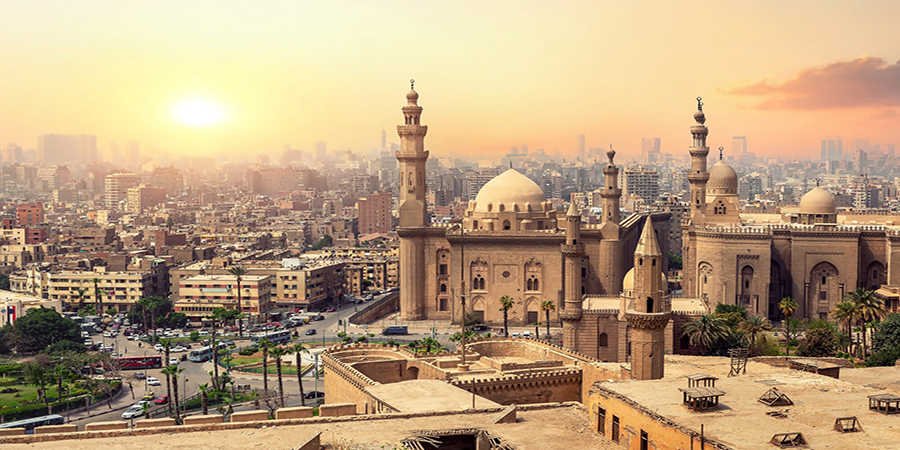 Climate In Egypt
Astronomical Location
Egypt Is Located Between 22 To 31.36 Degrees North Latitude
Cancer Orbit Passes In Southern Egypt
Most Of Egypt's Area Falls In The Dry (Desert) Tropical Range That Extends Between Two Latitudes 18-30 North.
The Regions To The North Of The 30 And Circle Fall Within The Mediterranean Climate
Geographical Location
Egypt Overlooks A Coast The Sea Average From The North And Coasts The Sea Red, Gulf Of Aqaba And Suez
East Alongside Many From Waterbodies The Interior Such As Lake Dam Higher And River Nile Canals, Banks, And Lake Karun And Lakes North.
The Proximity To Water Bodies Helps Moderate The Climate, Day And Night, Summer And Winter And Has A Limited Daily And Annual Thermal Range.
The Water Bodies Also Affect The Relative Humidity Rates, As They Increase In Coastal Cities And Decrease Inward Direction. Humidity Reaches 69% In Alexandria On The Mediterranean Coast, While It Drops To About 19% In Aswan In The Winter.
Egypt Weather Conditions In Egypt In The Summer
(June - July - August)
Heat In Summer :
The Average Temperatures Rise In Egypt During The Summer In General Due To The Sun Perpendicular Between The Equator And The Cancer Orbit In Southern Egypt.
As Temperatures Rise Steadily As We Head South, South Of The Latitude 25 ° N.
Temperatures Rise On The Coastal Plains On Both Sides Of The Gulf Of Aqaba And Suez And The Red Sea Coast.
Temperatures Decrease Significantly During The Night, Especially In The Interior Regions With A Continental Climate Due To The Distance From Water Bodies.
Egypt Weather Conditions In Egypt In The Fall
(September - October - November)
Autumn Heat :
Is Autumn A Transitional Season Between Summer And Winter?
The Sun Is Perpendicular To The Equator And Temperatures Are Temperate.
The Fall Season Is Characterized By The Absence Of Climate Extremes, As Occurs In The Spring Season Due To Weather Disturbances
Egypt's Weather Conditions In Egypt In Winter
(December - January - February)
Heat In Winter :
The Sun Perpendicular To The Course Of Capricorn
In General, Temperatures Drop In The Winter, Especially In The High Mountainous And Inland Regions
Egypt Weather Conditions In Egypt In The Spring
(March - April - May)
Heat In The Spring :
The Temperature Gradually Increases With The Beginning Of The Spring.
Warmness Prevails, Especially During April And May.
The Greatest Temperature Rises In The Spring Months In Central And Southern Egypt.